We are located in East Texas and love to bring our lifestyle to fashion. Countryside Co. gives a personal touch to online shopping. Our Customers are #1
Our western, edgy style is spread all over the US with fast, convenient shipping delivered to your doorstep. Countryside is a lifestyle, show it off. Thanks for shopping small.
Featured products
Cowhide, tooled leather and concealed gun purses are a statement piece that elevates your style. Each purse is as unique as you are.
Find the purse you love and select a Wallet to complete the look.
Regular price
$169.95 USD
Regular price
Sale price
$169.95 USD
Unit price
per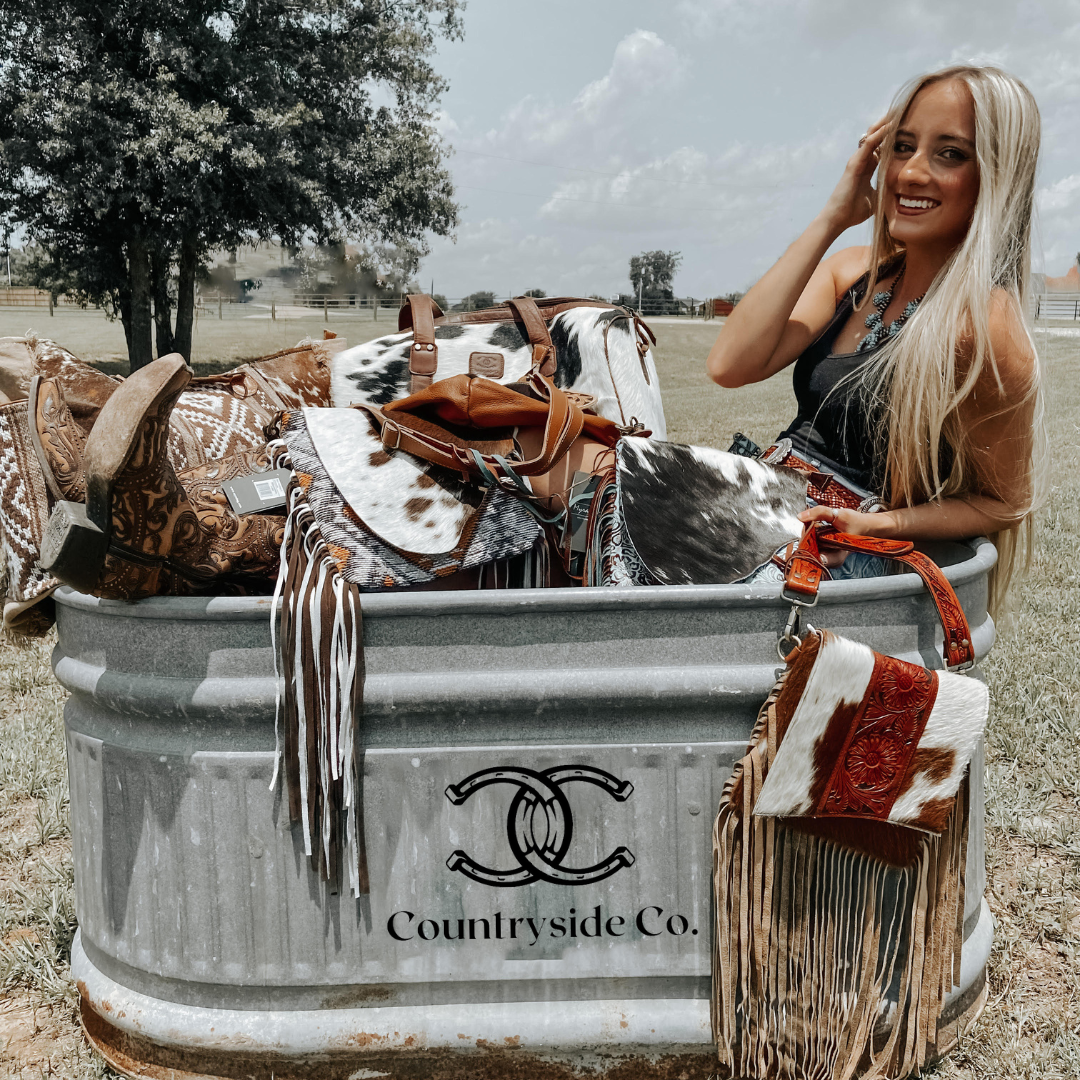 We have statement bags for everyone, so you can show the world your fearless style
Countryside Weekender Bags

This is the perfect bag for a weekend trip to any destination.

Travel in style with our bags made of cowhides, tooled leather and vintage fabrics.

Shop Weekenders

Purses Concealed Carry & more

Countryside has your concealed carry purse that will express your style. We also have a purse for any need; crossbodys, wristlets, clear fringe bags & so much more.

Shop Purses

Countryside Wallets

After you find your perfect purse don't forget your wallet to complete your look. We take pride in our collection of cowhide and tooled leather wallets.

Shop Wallets